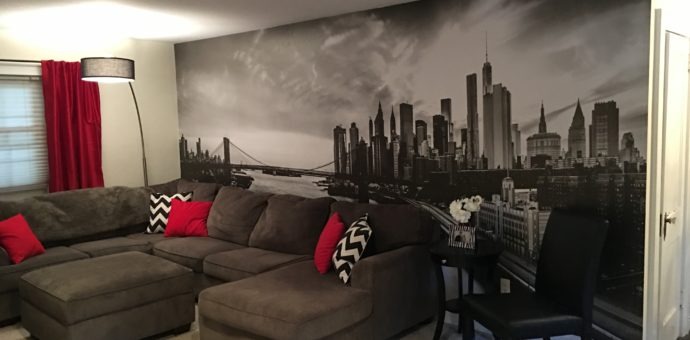 Truly Customize Where You Work Or Play With Wall Graphics
Decorating your living space and your workspace has come a long way. From the days of taping concert posters to the walls and hanging cheaply-framed motivational placards, modern print and graphic design has brought about stunning wall-to-wall, floor-to-ceiling custom art installations.
Your home takes on an added dimension with the inclusion of an expertly designed wall graphic from a team with the experience like Bombshell Graphics. Instead of a floor rug bringing the room together, or going the traditional routes of having a feature wall painted a with a splash of color or even wallpapered for contrast, imagine a vista of the New York skyline, looking in on the Financial District with the Brooklyn Bridge in the foreground.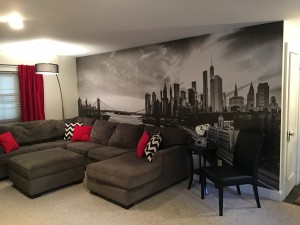 In addition to designing a completely unique work of art for your residence, imagine bringing that same individuality to your workspace. From large commercial spaces to industrial-styled open-plan offices, wall graphics are eye-catching and visually pleasing. Informal meeting spaces and communal areas are immediately transformed into something special with wall graphics. By incorporating the outdoors and utilizing the windows to pull in the sky and other natural elements, a wall graphic design can enhance the existing views.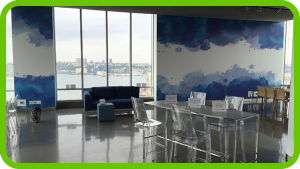 An otherwise empty walkway becomes passive artspace with the addition of wall graphics, especially when used on smaller panels set against the length of the wall.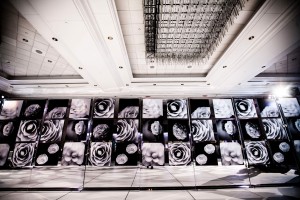 Company cafeterias, buffets, and event locations become elevated and special when wall graphics and decals and used to customize the location.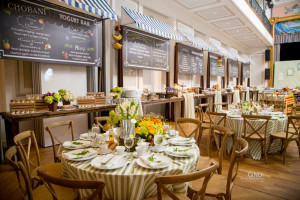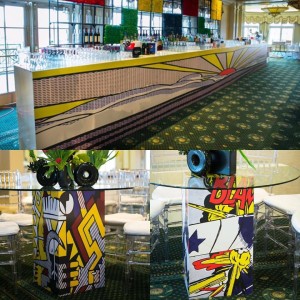 The team at Bombshell Graphics is an authority on the print and design industry. We are constantly at the forefront of design theory, print technologies, best practices, and practical applications. We take pride in the consultative relationships we develop with our clients.
Please contact us to learn more about our wall graphics and decal process! We're happy to answer any questions you might have. You can call us at 1-862-210-8408, email us at info@bombshellgraphics.com, speak to us online through our live chat feature, or contact us online via our easy-to-use form.
Back to Blog