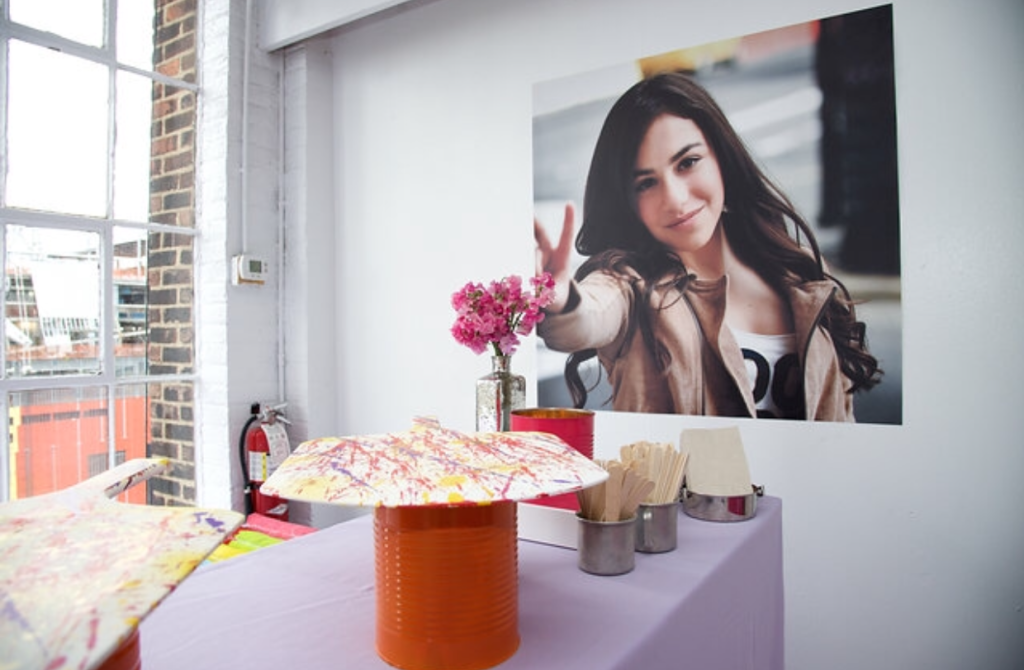 Photo Enlargements
Enlarging photographs can make your image look larger than life. Photo enlargements have many uses as they can be used at special events, conventions, and business presentations. Also, photo enlargements can be printed in different finishes that can provide a different visual effect. They can also be printed on a variety of materials giving photo enlargements unique design appeal. Depending on the event and need, enlarged photos can also be mounted and hung up in nearly any space. Here are some of the ways that photo enlargements can be used to enhance any event.
Advertisement
Trade shows and conventions are a great opportunity to showcase visually striking images and graphics because of the number of people attending. The amount of foot traffic that your business can see at one of these events makes the use of photo enlargements a terrific way to advertise your company. Your business, logo, new service/product, or any image can be enlarged, so it can be advertised to potential customers.
Special Events
Weddings, bar mitzvahs, corporate functions, and other special occasions are terrific ways that photo enlargements can be used. For example, having a photo enlarged for a wedding ceremony can add to the memories created as the wedding guests will be able to see a fantastic photo of the happy couple. Photo enlargements are also useful as they can be used for corporate presentations, easily demonstrating valuable information to a large number of guests.
Finishes and Material
Custom photo enlargements can be set in different finishes, providing a different aesthetic with vibrant colors. Depending on the look you are trying to achieve, certain finishes are better suited than others. For instance, if you plan on hanging up an enlarged photo in an area that receives sunlight, an ultraviolet finish would be best. Matte, gloss, and laminating are other finishes available for any photo enlargement. Also, enlarged photos can be printed on nearly any material such as,
Form Board

Acrylic

Metal

Poster board

Vinyl Fabric
Photo Enlargement Placement  
The versatility of photo enlargements doesn't just stop at what material they can be printed on, or what the final finish ends up becoming. Photo enlargements can be placed in a variety of places at a special event, trade show, or place of business. They can be hung up as decoration for a restaurant, placed on a stanchion stand at a wedding, or suspended in air above a convention booth. With the many areas an enlarged photo can be placed, they easily stand out and look marvelous.
Architectural Industries
If you're an architect planning the structure of a building, then you could most likely benefit from our photo enlargements. Many architectural companies use photo enlargement to aid them in seeing more clearly the blueprints and schematics of a building. This is because enlarged photos of blueprints and schematics show the finer details for large-scale projects.
Without enlarged photos, the intricate details of blueprints and schematics wouldn't be able to be seen by the human eye. For many industries that need a specialty service to print blueprints, schematics, diagrams, and floor plans, Bombshell Graphic's enlarged photo printing is the go-to.
Corporate
Presentation is absolutely critical in making a new announcement or sharing ideas among peers. Especially for members of upper management or executive branches in a corporate setting. When communicating information for newly proposed ideas, however, it can be difficult to do it with traditional printing methods. Which is why we always recommend to executives of corporations that they utilize our enlarge photo services. Enlarged photos help to clearly communicate a lot of information to large masses of people.
Education
If you assist in the daily operations of public schools, universities, or any other similar facility, then you can tremendously benefit and improve the curriculum of an educational institute with enlarged photos. Enlarge photos can create powerful presentations that are visible and comprehensive to all students. They're also interesting enough to hold a person's attention while displaying useful educational materials.
Enlarged Photos Can Be Used Just About Anywhere
Other than what's listed above, enlarged photos can be used for just about anywhere. It almost doesn't really matter what the occasion is, enlarged photos will always add a nice decorative element. You could also simply have an enlarged photo added into your home just to accessorize the interior.
Contact Bombshell Graphics For Photo Enlargements
Bombshell Graphics specializes in custom graphic and printing services such as dance floor graphics, signs and banners, vinyl stickers, and photo enlargements. Servicing the New York Tri-city area and New Jersey, we have the knowledge and experience in creating stellar graphics for all kinds of special events. Our team of trained professionals will be able to bring your vision to life. We offer photo enlargement in  in Boston, New Jersey, Connecticut, Delaware, Hartford, Long Island, Massachusetts, New York, Pennsylvania, Philadelphia, Rhode Island, Virginia, Washington DC,  Westchester, and nearby areas.
Contact us at 862-210-8408 for a quote today!