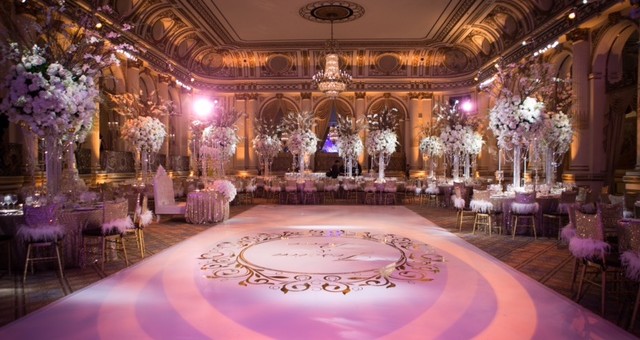 5 Occasions To Order Custom Dance Floors
A custom dance floor is a must have for a variety of events. It is one of the best ways to entertain multiple guests. Dance floors are wonderful for decoration and are great for bringing a large group of people together. Having a dance floor is the centerpiece for dancehalls and can be used for outdoor events. Here are the 5 events that are perfect for ordering custom dance floors.
Events for Custom Dance Floors
Weddings
Graduations
Sweet Sixteens
Bar Mitzvah
Quincereas
Weddings
Tying the knot is one of the most special occasions that anyone can witness. There is nothing like witnessing the matrimony of two people that have found love. The fun and joy of a wedding are unlike anything else. One way to celebrate in grand fashion is to dance. Weddings traditionally have a father-daughter and mother-son dance. They also have the bride and groom dance. A custom wedding dance floor is perfect for hosting these dances. Guests can dance to commemorate the wedding to have loads of fun.
Graduations
Attending a high school or college graduation is one of the proudest moments a parent can have. The best way to commemorate the event is to have a party. Having a dance floor for a graduation party is a fantastic way to maximize fun. A custom dance floor can have a number of options for the design. Highlighting the graduation year, or cap and gown can make the graduation feel that much more special.
Sweet Sixteens
A sweet sixteen is a special day for a young woman on the verge of adulthood. It is a joyous occasion that will be enjoyed by friends and family. Amongst the pageantry, there will be lovely decorations to set the atmosphere of the event. Guests will want to celebrate by dancing the night away. Ordering a custom dance floor for this event can have any desired design. This ensures that the dance floor matches the decor of the sweet sixteen.
Bar Mitzvah
A bar mitzvah is an important religious event for when a 13-year-old boy is ascending into young adulthood. This event is celebrated by the family and friends of the guest of honor. Amongst the traditional ceremony, the invited guests can celebrate by dancing. Having a dance floor is a fantastic way to have all the guests entertained. They can partake in traditional dances and dance the night away.
Quinceaneras
In the Hispanic culture, a quinceanera is an important event in a young woman's life. It's her coming of age party when she will start to transition into womanhood. This is typically celebrated by having a party for the guests of honor with their family and friends. The tradition of a quinceanera involves festive dancing for all to enjoy. This is the perfect event to have a custom dance floor.
Bombshell Graphics is the greater New York and New Jersey's party design and supply company. We have a number of custom services that are a perfect addition to any event. All of our party solutions are customizable to match the event's theme. Whether a custom dance floor is needed for a wedding or special occasion, we can help make it grand. Contact us today at (862) 210-8408 to order a custom dance floor.
Back to Blog