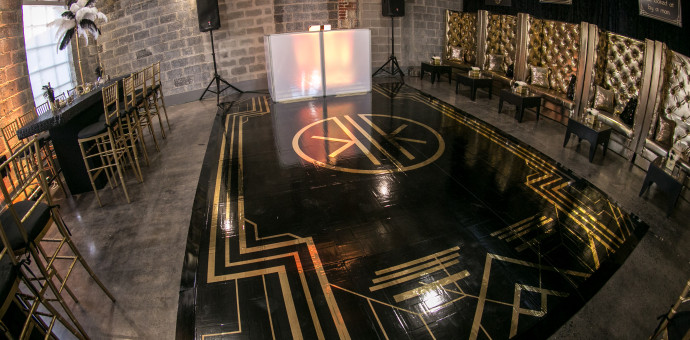 A Little Party Never Killed Nobody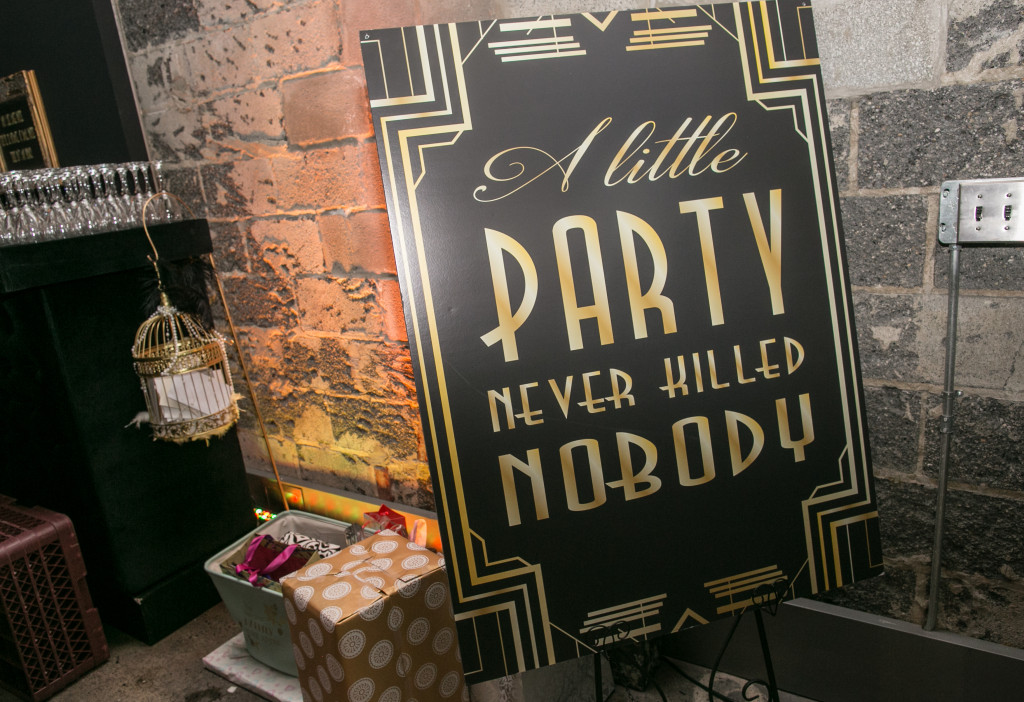 This past year, Ken Hines, owner of Bombshell Graphics, proposed to his girlfriend of five years and Bombshell office manager, Kryssy Casey. In July they were ready to celebrate their engagement with the party of last century! They had an amazingly appointed Great Gatsby party filled with all the romance and rebellion of the 1920s you could fit into a speakeasy!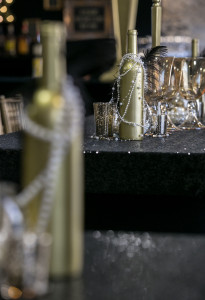 Bombshell was excited to use this party as a great opportunity to showcase the creativity and design they use for their clients daily, for their friends and family!
Alongside Jersey Street Productions, Pure Energy Event Group and Encore Catering, Kenny and Kryssy chose a venue that offered a blank slate to give their creativity free rein and transform the room into a flawless 1920s speakeasy!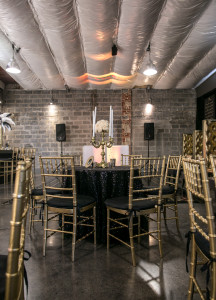 It was held at 18 Label Studios in Montclair, NJ—the perfect setting for their themed affair.
As we considered our graphic theme, we decided to extend the design of the invitation from Etched in Sloane, by Sloane Zane.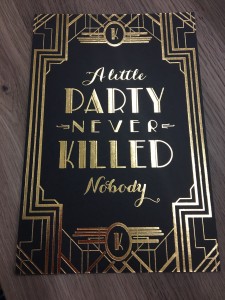 Ken's custom dance floor design, mirroring the invitation, brought the whole party to life! When your dance floor is sleek black gloss with a killer gold mirror art deco overlay…that party might kill someone. It added such a wow factor that no one stopped talking about it!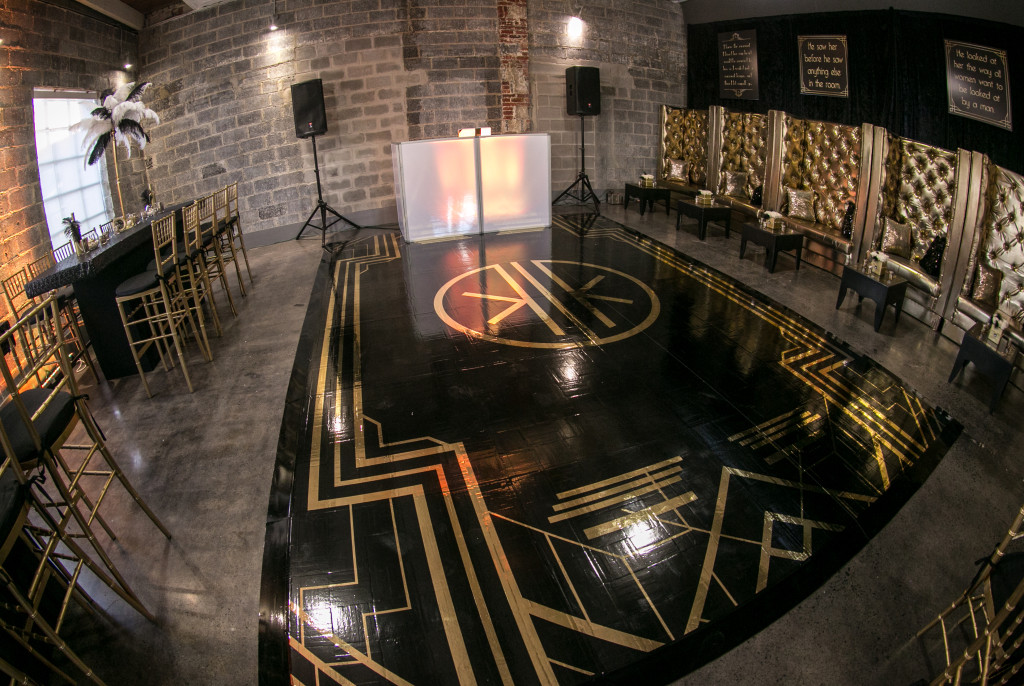 Most parties feature pictures of the couple blown up around the room. But Ken and Kryssy wanted to do something a little different!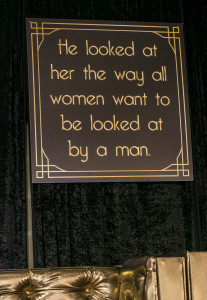 The couple added their favorite candids as a detail on each table and left the areas where the photos would be for something more thematic. They selected perfect quotes from the F. Scott Fitzgerald classic that captured the most romantic and stirring moments in the story.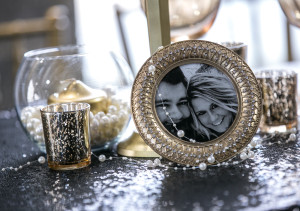 They set the quotes in matching black and gold graphic designs to appear throughout the room and surprise guests at every turn with more mood-setting narrative!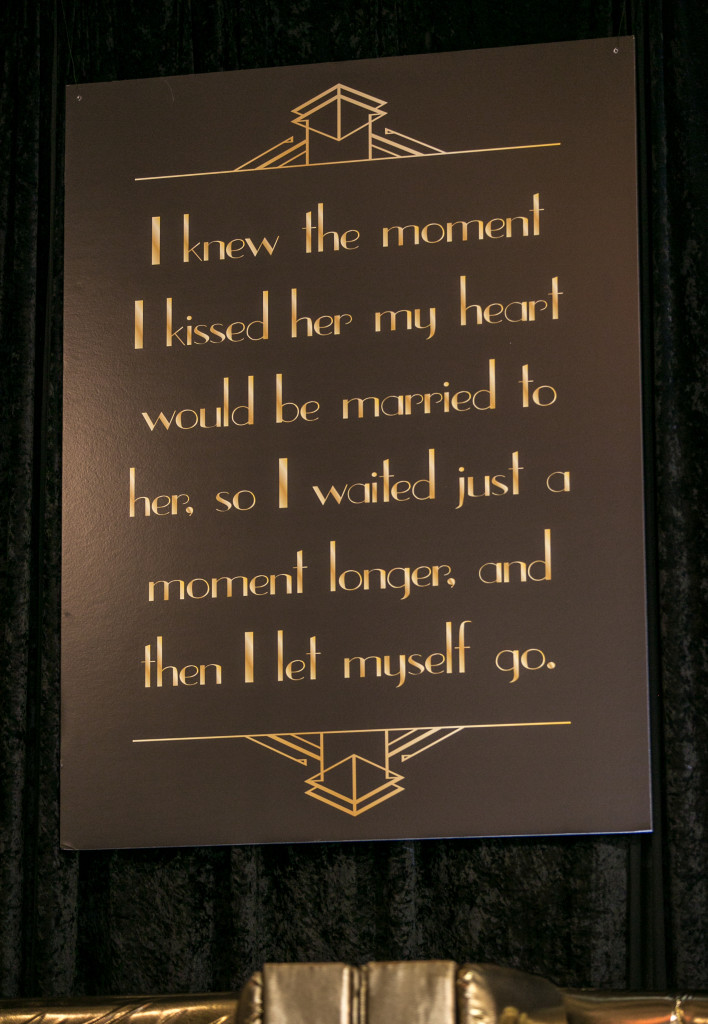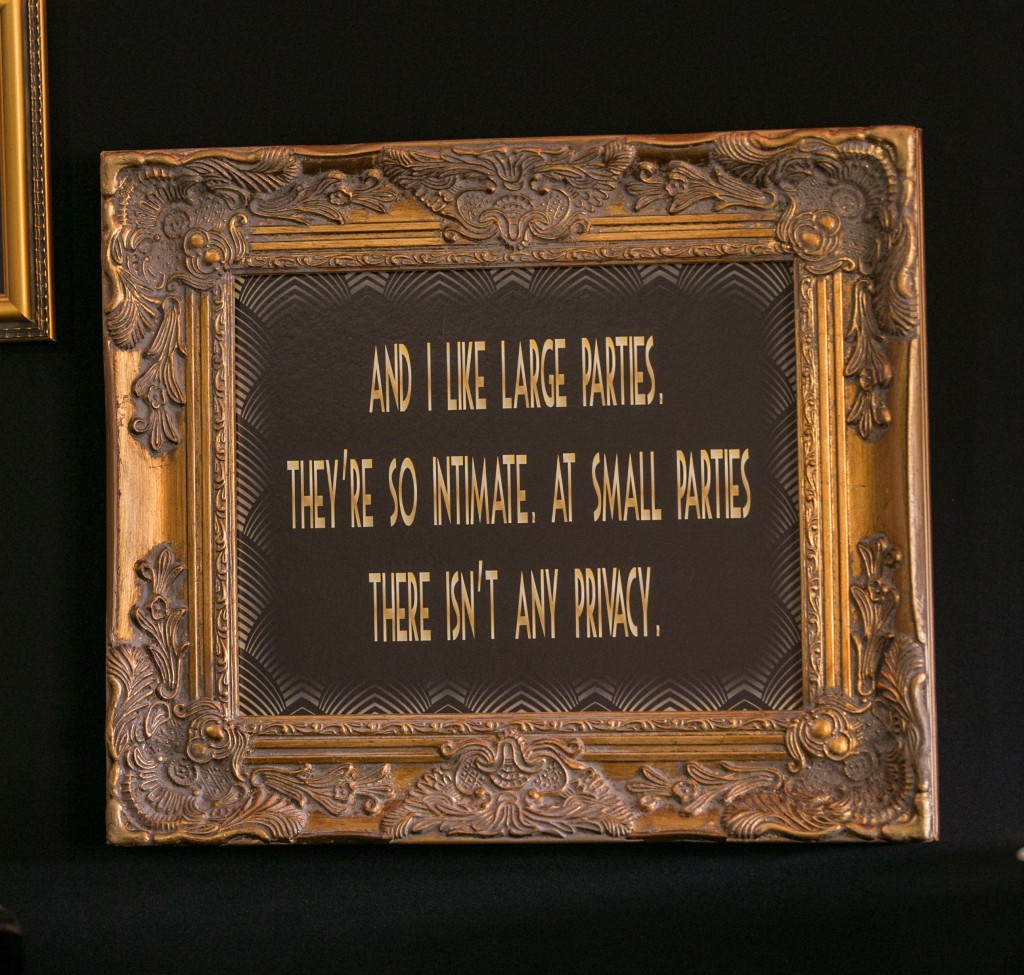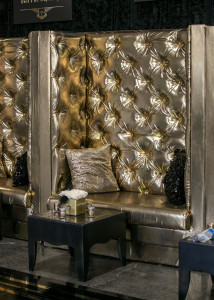 Jersey Street Productions completely transformed this space by adding drape, black and gold sequin banquettes, and a custom tufted bar along with a backdrop of creative picture frames full of the couple! To top it off they suggested giant feather and candelabra center pieces with pearl accents to really tie in with the theme.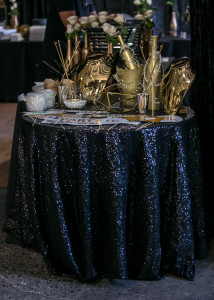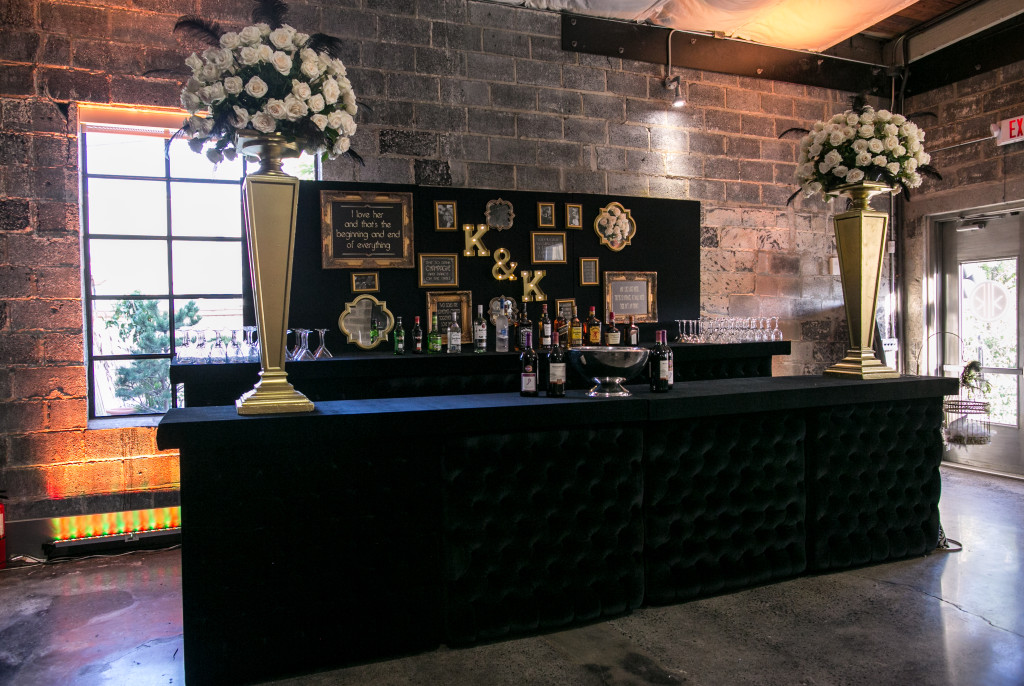 The venue also had a deck area that gave us space to create an outdoor lounge! We added gold banquettes and custom designed end tables, and draped it with black velvet to give it that lounge feel!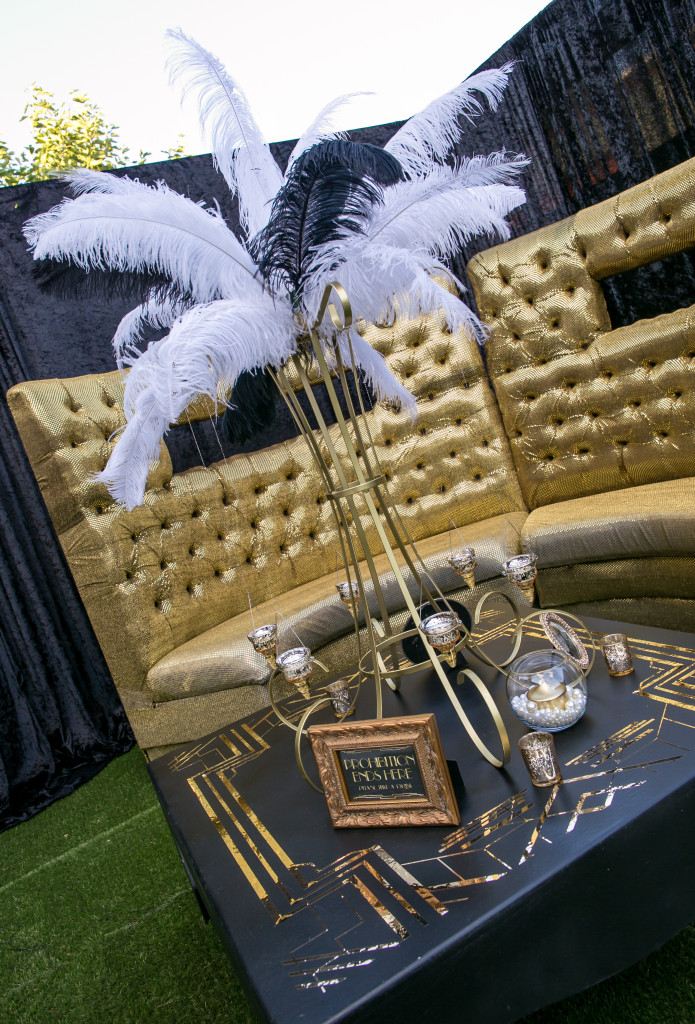 Between the pearls, candles, fabulous music by Pure Energy and amazing food catered by Encore Catering, this party was a dream come true for the couple and their guests!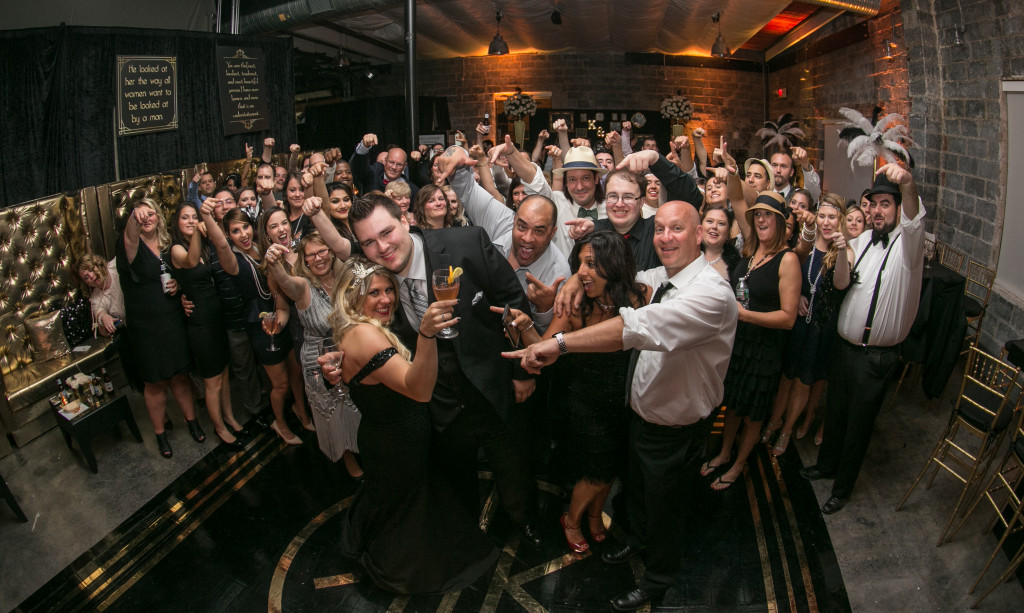 As you can see, Bombshell can transform your venue and create a classy and immersive theme guaranteed to WOW your guests!
Back to Blog