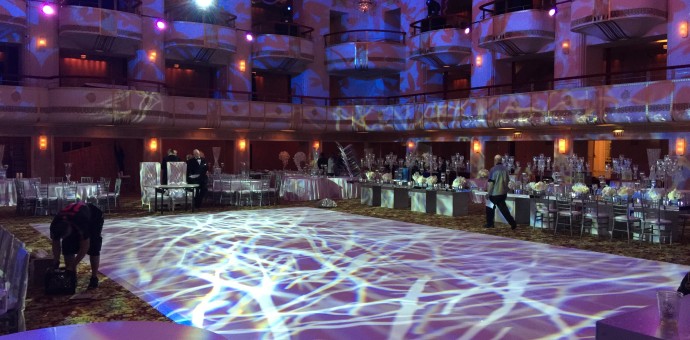 Love is on the Dance Floor!
February = love! So this month we are showcasing our favorite wedding prints.
This beautifully lit floor was for a wedding at the Waldorf Astoria. Jersey Street Productions contracted us to wrap a large, sleek, white dance floor. It was the perfect touch to the room and was left without a monogram or graphic to let the lighting provide the ultimate atmosphere.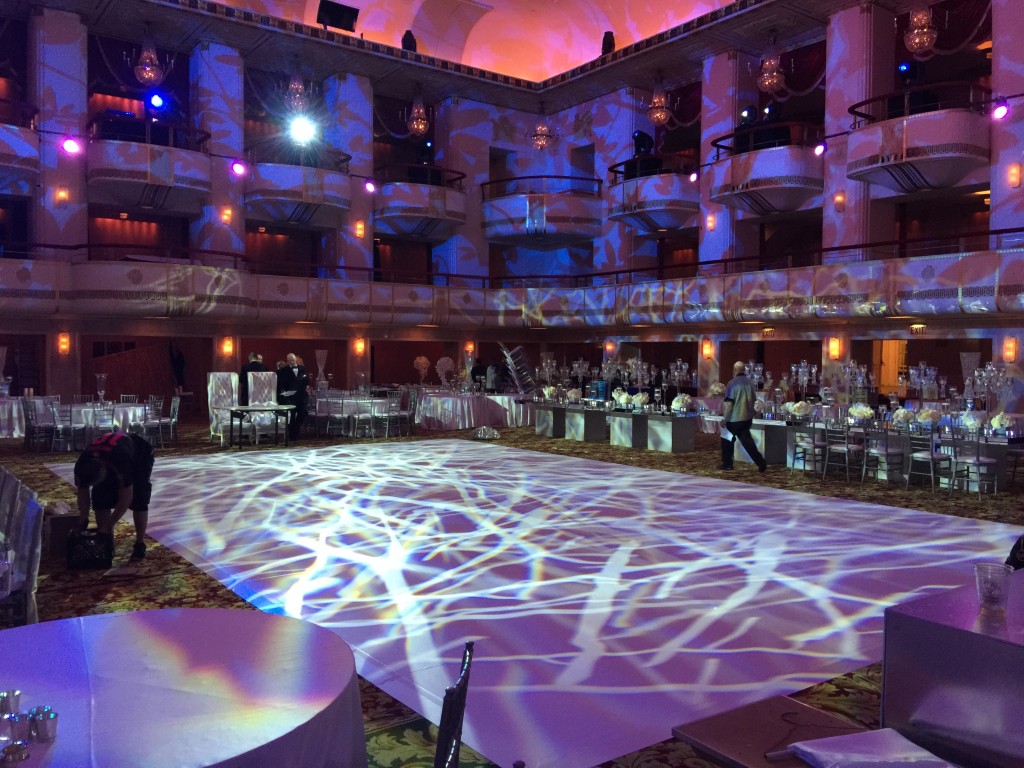 Another memorable wedding we did was held at the Plaza Hotel. While the infamous gold ballroom's design can stand alone, Konstantinos Floral Décor Group sought us to provide the perfect custom accents! We wrapped the long dance floor in white and added a gold mirror crest to the center. For a bit of elegant detail, we added gold mirror design in all four corners. It was perfection!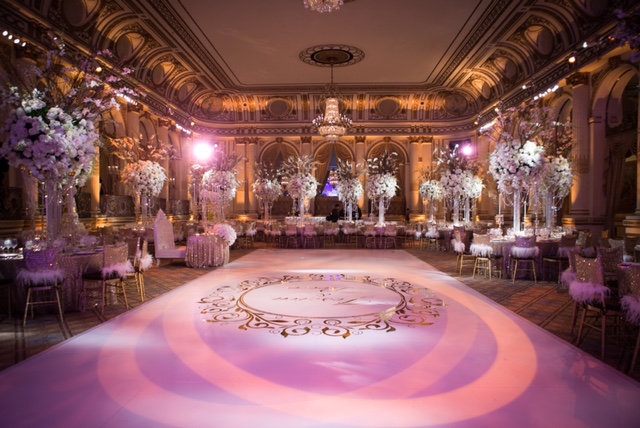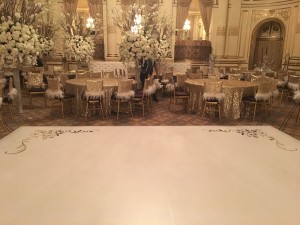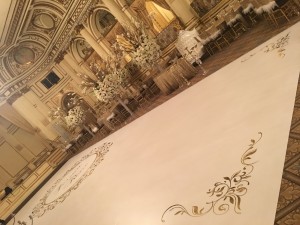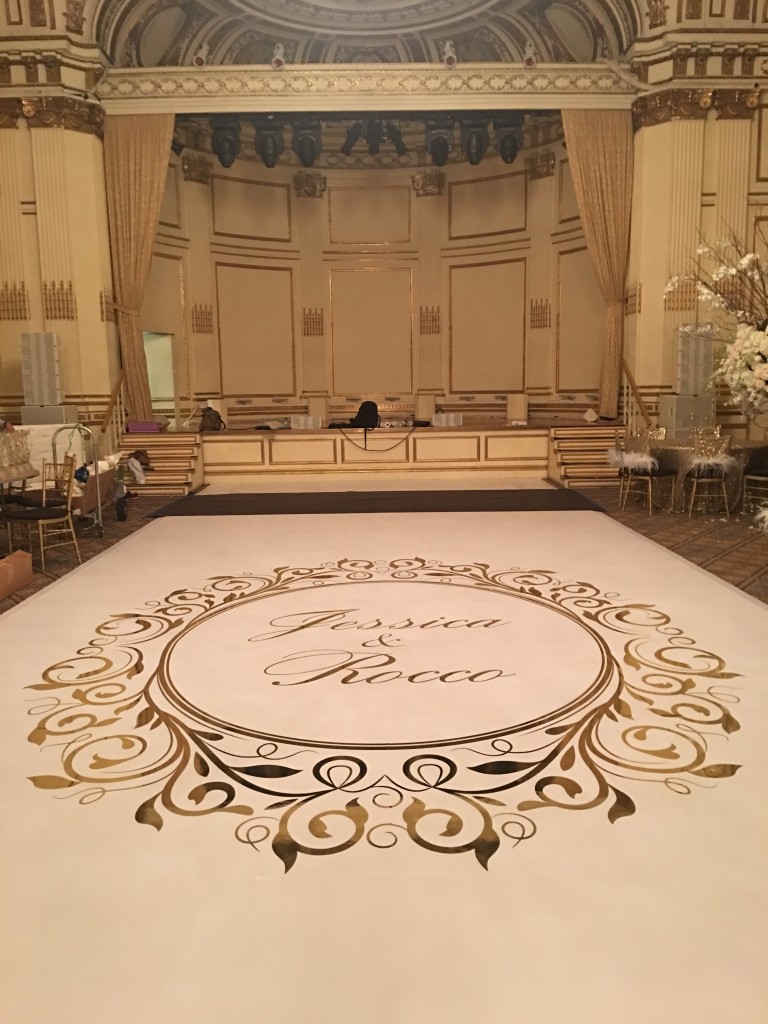 Another favorite floor installation took us to Arlington, Virginia! It was a large ballroom in the Renaissance Hotel that featured beautiful ceiling treatments. We knew a clean white look was the best complement to the highly stylized room.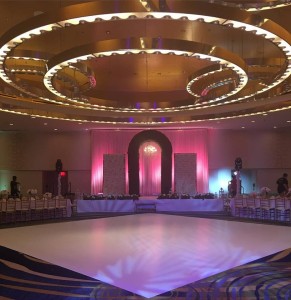 If you are torn between covering a beautiful venue floor and letting it show, below is a great example we laid down at the Rockleigh Country Club. Although they have nice marble floor, the couple chose a white wrap for its clean look and customizability. They felt they could have a more personal impact on the room with a blank slate than a complex design. We agree!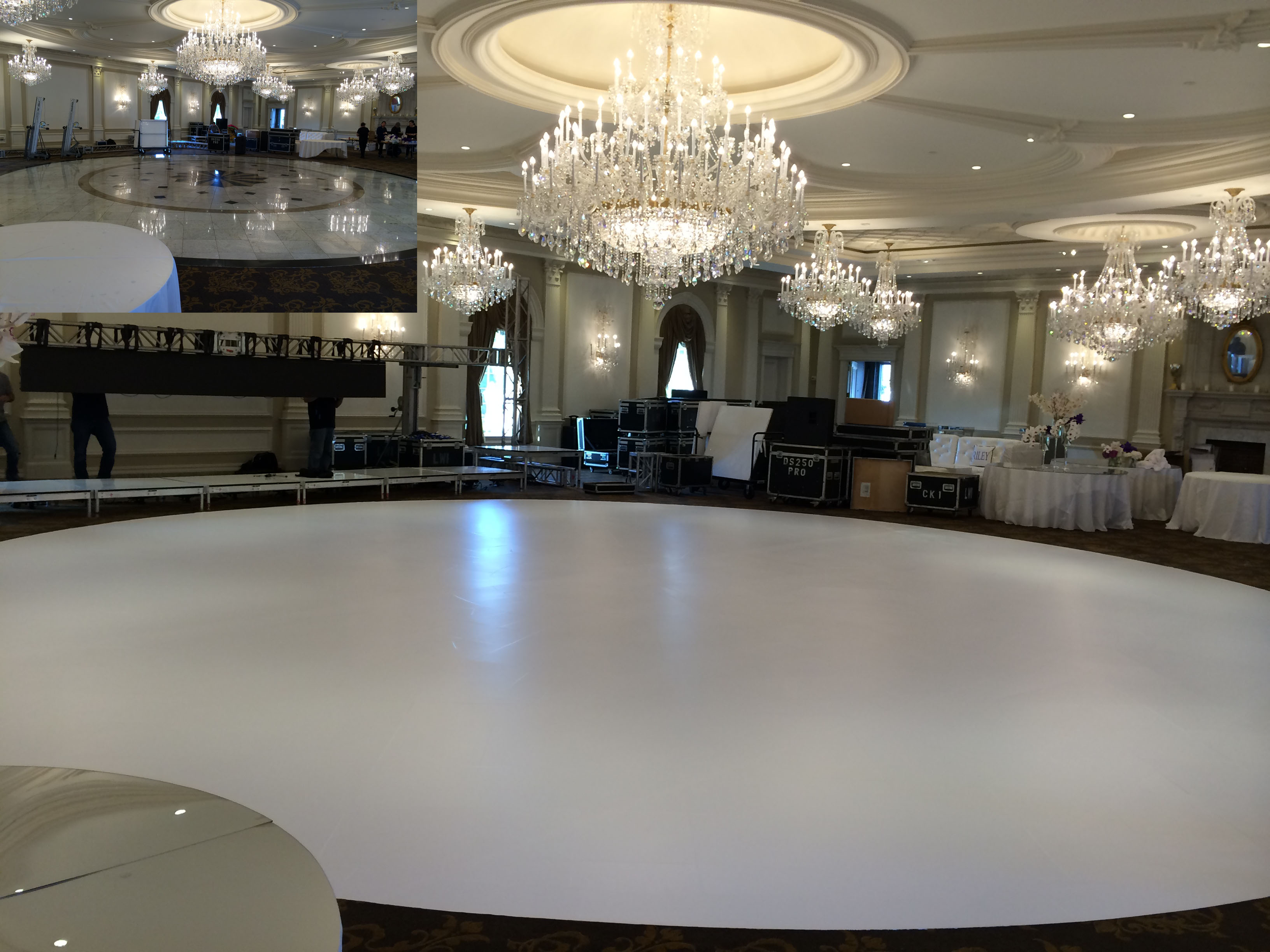 This wood floor shows a major transformation. The whole event is instantly brighter and sleeker!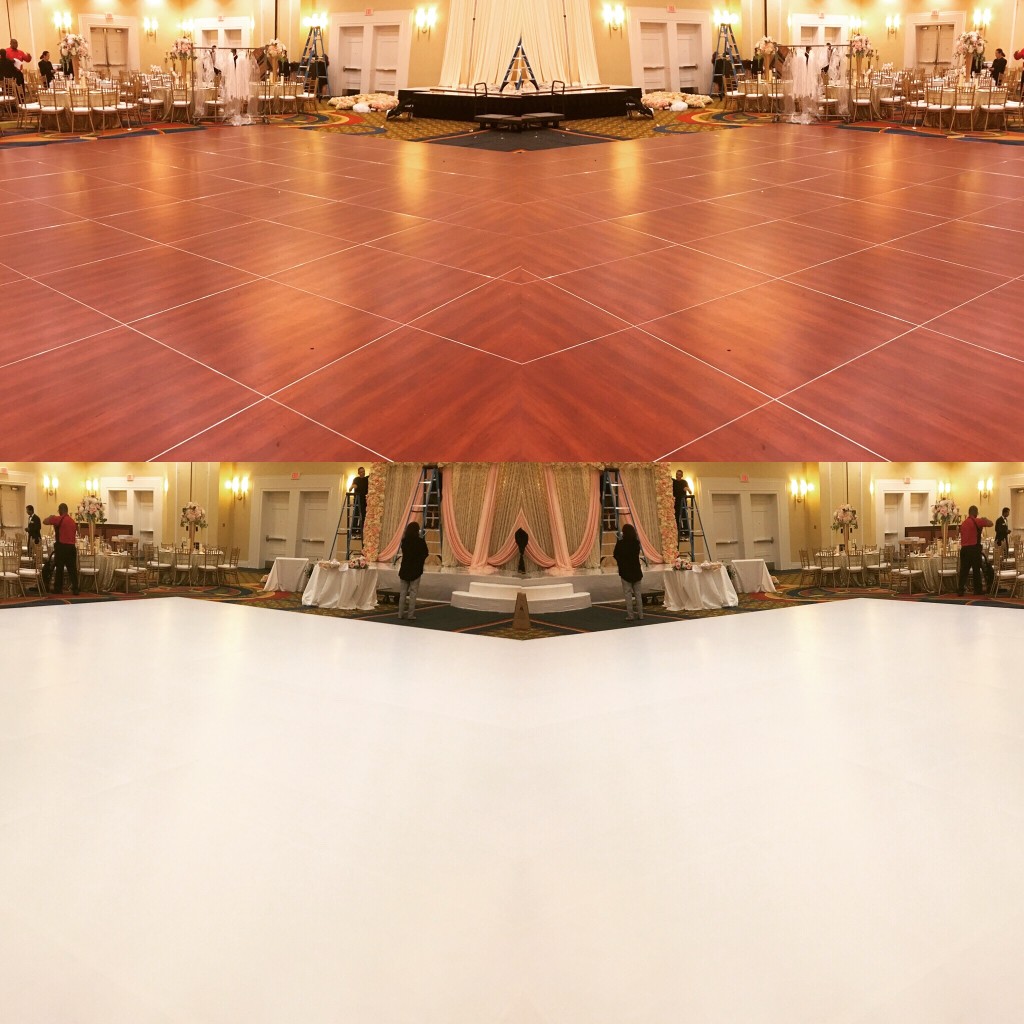 In keeping with the theme of love, we can also make your engagement party come alive! As detailed in our previous post, this Great Gatsby art deco-themed black gloss dance floor with gold mirror overlay was the focal point in the room and the perfect conversation for our guests!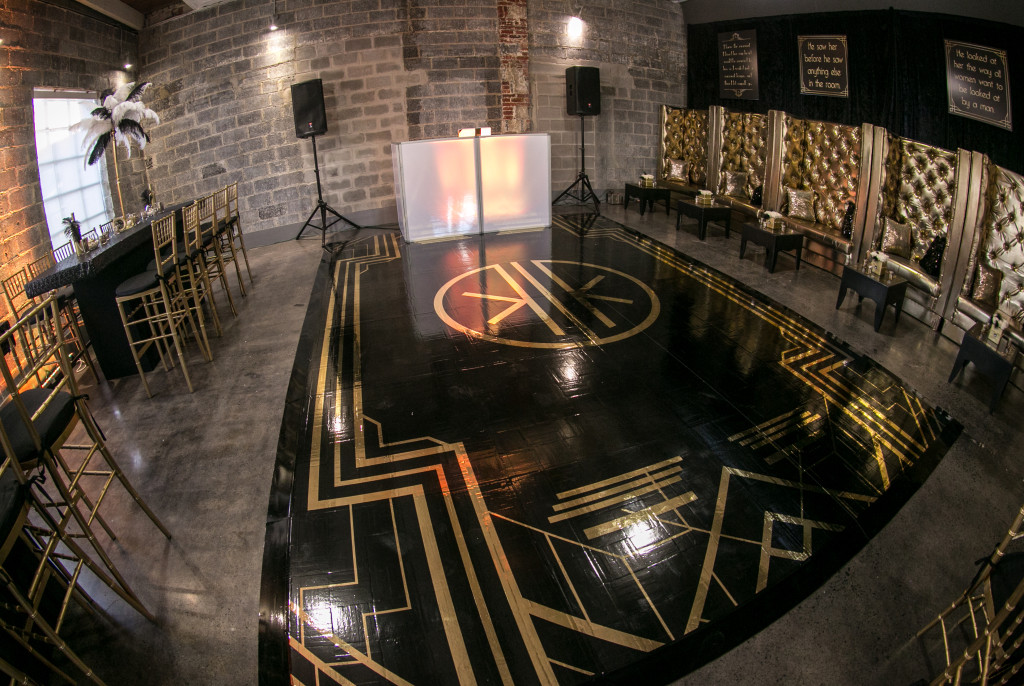 For those of you who want a unique floor wrap but don't want it to be too over the top, you can always choose a different color wrap, other than white and add a monogram! Pictured below is a matte black dance floor with a white monogram in the center. It switched things up a bit yet still kept the décor classy!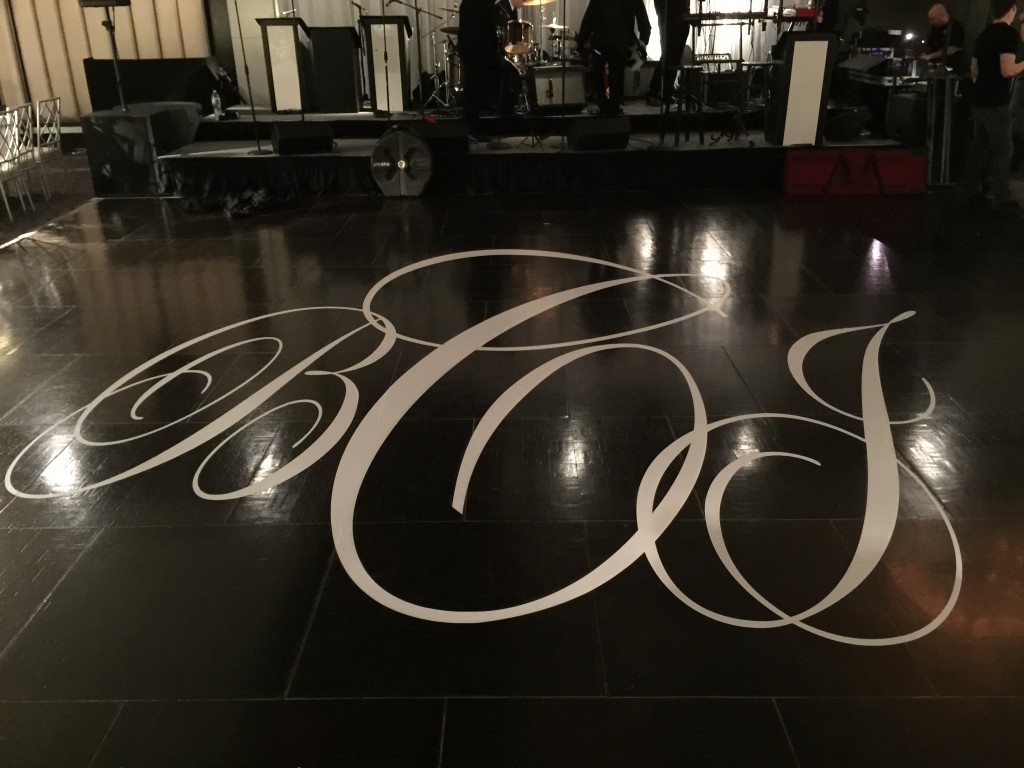 If simple graphics or white gloss don't get your heart pumping, do something unconventional! We showered this bride with a beautiful sunflower-themed dance floor! Not every shower gets you up and dancing to a DJ, but these guests couldn't have been more excited!
Our dance floors never fail to bring joy and excitement to your special events! No matter how unconventional, Bombshell Graphics can create a uniquely detailed floor your guests will LOVE!
Back to Blog