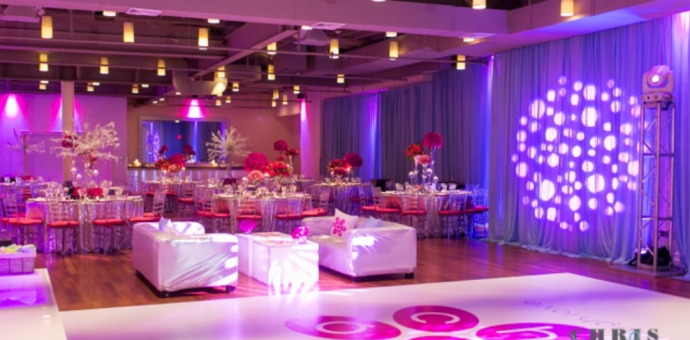 Dance Floor Stickers Vs Decals: What Should I Get?
Deciding between a dance floor sticker and a dance floor decal for your next even can seem extremely overwhelming. You might not know the difference, but they both serve a unique purpose. Before you decide on one or the other, it's important to know what a dance floor sticker does versus a dance floor decal. That way, you'll know for sure which one is the perfect fit for your party, whether it be for a wedding or a family reunion.
Dance Floor Sticker Or Decal?
Dance Floor Stickers
Dance Floor Decals
They're Both Cost Effective
Dance Floor Stickers
Custom dance floor stickers are an excellent way to transform any space. Bombshell Graphics designs custom dance floor stickers for any event. A sticker is a piece of paper with an adhesive label allowing it to stick to a surface. Bombshell graphics can use dance floor stickers, or decals to create a variety of designs to enhance the theme of any event. These stickers are simple to apply and remove which allows for a more efficient setup no matter the space provided. Bombshell's custom dance floor stickers are resistant to footprints and will not be damaged by scuff marks.
Dance Floor Decals
Bombshell Graphics designs decals for various events. A decal is a plastic or ceramic substrate that has a pattern or image on it that can be removed and placed on any other surface. Decals are an excellent addition to a corporate event. As a result, this an effective way to reach customers and reinforce brand identity at the event. Bombshell Graphics applies the decal designs on a wall in the venue in order to promote the event more effectively. Our decals are mostly digitally printed on vinyl with a protective overlaminate. This will allow for the print and finish to be protected from damage. This design is simple to apply and does not require paint or paste. As a result, this prevents the walls from being damaged during the removal process.
They're Both Cost Effective
Dance floor decals and stickers are great ways to enhance any event. Bombshell Graphics offers great prices for both decals and dance floor stickers. Bombshell Graphic's dance floor decal and sticker services are far more cost effective than painting the dance floor. Printing dance floor stickers, decals at home or a local print shop can waste large amounts of your own time, money, and resources. This expeditiously adds to the event budget. Therefore, utilizing Bombshell Graphic's services can minimize the cost of the event. Dance floor stickers and decals will not damage the surface of where they are placed. This will allow guests to receive their full deposit back once the event has ended.
Bombshell Graphics is the best supplier of dance floor stickers and decals for any event. They also offer an excellent selection of other products that are sure to enhance any wedding, corporate event, or birthday party. Call Bombshell Graphics today at (862) 210-8408 to speak with a qualified representative who can help with all of your event decoration needs!
Back to Blog