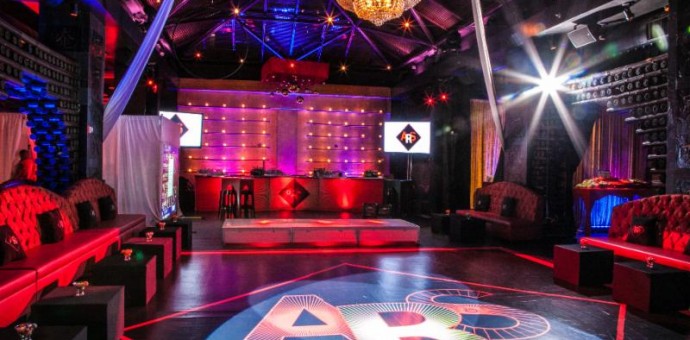 10 Events That Need A Custom Dance Floor
A custom dance floor or custom dance floor decals is any easy way to make a big statement and add design to your next party or event. Everybody loves to get down and dance at a party, and the dance floor is where they are going to do it. A custom dance floor will not only wow your guests, but it will make for an amazing photo opportunity. Whether the custom dance floor is decorated with a fun print, a monogram, or an enlarged photograph, everyone is sure to talk about it for years to come. Here are ten events where a custom dance floor might as well be a necessity.
Wedding Receptions: No wedding is complete without a dance floor. Regardless if you have a themed wedding or a classic wedding, a custom dance floor will tie together the whole venue. For traditional weddings, consider a field of roses, a simple heart design, a fake marble print with gold borders, or monogram of the new couple's names. Any of these options will add beauty and meaning that can be seen over and over again through the photos of the father-daughter dance and the guests dancing together.
Bar/Bat Mitzvah: These events where boys become men and girls become women are major celebrations. Themed Bat and Bar Mitzvahs are becoming increasingly popular. Whether you are throwing a candy themed Bat Mitzvah with a gumdrop floor or a Ferrari party with a sleek red dance floor, it will most certainly make a statement. When your little man or woman returns to school, their friends will surely be talking about the awesome dance floor decal.
Sweet 16: A field of pink and yellow roses or an elegant and large "16" would look incredible covering a dance floor for a Sweet 16 party. This traditional American party for young girls is intended to be extravagant, but a custom dance floor is an easy way to make a party look extravagant without spending an extraordinary amount of money.
Quinceanera: Another traditional event that is put together to celebrate young women in the Hispanic culture, this event really needs a custom dance floor. Being that there are customary dances performed by the young girl turning 15 and her quinceanera court, a perfect dance floor needs to be used. Do not settle for the boring wood dance floor, opt for a custom design.
Fundraiser: If you are throwing a fundraiser, then the guests and donors want to have a fun time at your event. Give them an amazing dance floor to party on and use the space to remind them why they are there. A dance floor graphic with an organization's logo is a great way to brand your charity event.
Prom: For 18-year olds that are about to go off to college, prom is their last moment to have fun and dance with friends that they may be leaving behind. These events are always themed, and a custom dance floor will astound the students. Get creative with the dance floor for the prom by choosing a marble floor graphic for a Shakespeare themed prom or an icy lake for a Winter Wonderland theme.
Spring Fling: Many schools throw spring fling parties for the students to get together. This is a great event to put down a grass field, flower path, or even a simple pastel design for students to dance on.
Summer Luau: Dancing in the sand is difficult and messy. Add a custom dance floor to your next luau for the ideal setting to get everyone on their feet. Keep with the theme by adding a custom graphic of sand, flowers, or water that will make for great photos and loads of fun. You can even use the custom dance floor for games like the limbo.
Holiday Party: Holiday parties are all about being festive. If you do not want to exclude anyone by focusing just on Hanukkah or Christmas, then make it a winter-themed holiday party. Either way, a custom dance floor is an ideal way to bring out the holiday spirit.
Corporate Event: Business events do not have to be all boring. Get a custom dance floor to bring a little bit of fun to your next corporate event and have a custom floor wrap made with your company logo.
Almost any type of event is simply better when you add a dance floor, especially one with a custom dance floor decal. Whether you are planning a fundraiser or wedding, our team at Bombshell Graphics can print just about any design or image on a floor decal. Add color and design to your venue while creating a fun space for guests to dance. Get a quote on your custom dance floor today by calling us at (862) 210-8408!
Back to Blog