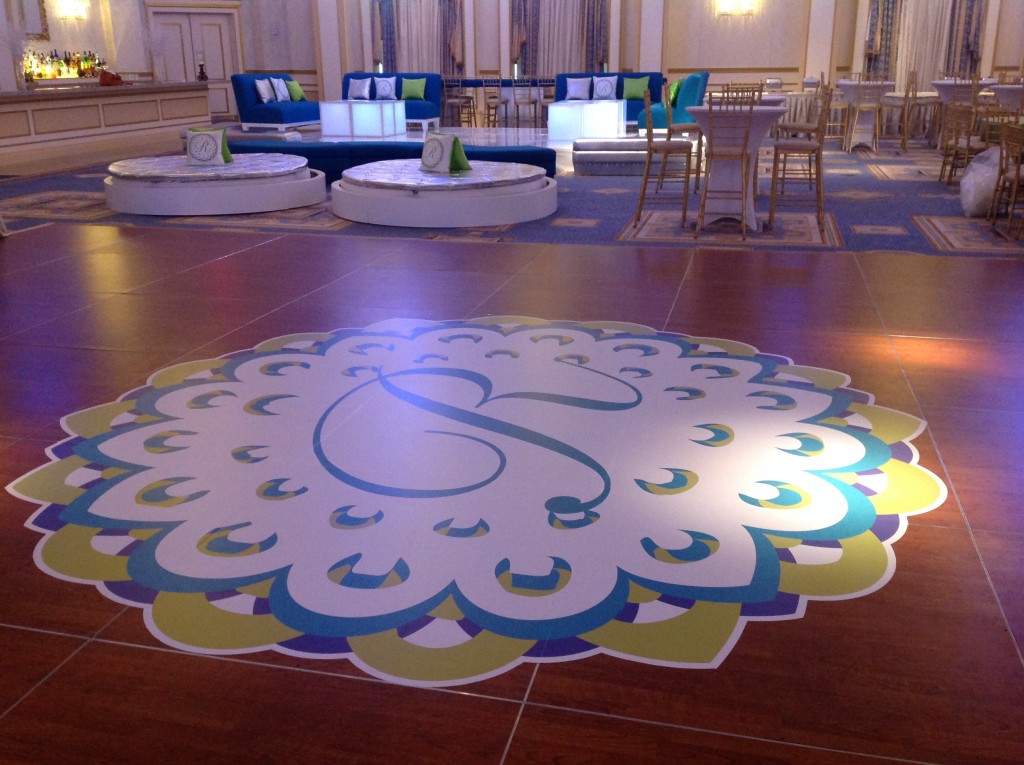 Custom Stickers
When talking about stickers, people may think of a gold star for acing a spelling test in elementary school. Surprisingly enough, there are quite a few applications that stickers provide in everyday situations. Stickers can be customized with a company logo, placed on cars, and can be created in nearly any size, small or large. They can be used in a variety of ways such as promotional giveaways, advertisement, and special events. Here are some of the ways custom stickers can be used.
Promotions – A custom sticker with your business logo can be given as free swag at a storefront, trade-show, and special events.
Window Decals – Are an easy way to convey information such as store hours, social media information, business name, and much more.
Bumper Stickers – How many times have we read a bumper sticker while in traffic? Bumper stickers are an easy way to advertise your company.
Address Labels – Printing envelopes with branding and contact information can be tedious. Address label stickers are fast, affordable, and easy to peel and stick on.
Sellable Items –  Products and sellable items require barcodes and labels so it can be rung up at the register.
Inventory – Keeping an accurate inventory of your products is key and stickers can be customized with a barcode so they can scan easily when performing inventory counts.
Wall Graphics – Have your walls do the talking and put up a custom wall sticker. Best of all, they are easy to put up and take down.  
Floor Decals – Floors are an underutilized space and can be used to advertise and promote.
Packaging – Shipping an item with a logo, or product information is an easy task with custom stickers.
Special Event Applications
Custom decorations for special occasions like weddings, quinceaneras, and corporate events can add to the atmosphere and help create long-lasting memories. One way to have your event stand out is the utilization of wall and floor stickers. They can be specially designed with a graphic, or logo of your choice. Wall and floor stickers are easy to apply and remove, which makes event breakdowns easier. Floor stickers are also resistant to footprints and scratches so guests can dance on them without scuffing up the graphic.
Using Stickers to Improve Your Marketing
Stickers are just about everywhere you go! You'll more than likely see one as you're driving – bumper stickers. Or you'll even see one as your attending your college courses – on the back of a student's laptop. Stickers will travel as far as the user goes and the possibilities are endless. They also spark a good conversation as they'll be noticed and talked about by just about anybody.
Also, stickers are somehow perceived to be much more valuable than the typical advertised brochure or letter. The latter two forms of marketing are often discarded easily but when a sticker is given to you, you'll feel as if you were given a gift. You'll want to put your gift to good use and in a sticker's case, you'll want to place it somewhere where it will always be appreciated by anyone. Sticker serve as a constant reminder of the business or company that has given the user a gift and in return causes brand awareness to rise.
Cost-Effective
Apart from their versatile uses in off-site advertising and marketing, sitkcers are also very cheap to produce and so you can buy as many as you need for a low price. Whenever you're trying to market something, it's always recommended that you utilize as many different marketing platforms as possible in order to increase brand awareness. But if you want to take the cheapest route in helping you do so, don't be afraid to invest some of your money into stickers. You can get them from just about anywhere that specializes in graphics, especially at Bombshell Graphics.
Decoration Enhancement 
Stickers can be an added bonus to beautify any event that you're hosting. Take, for instance, weddings. Weddings are often filled with countless flowers, ribbons, and other types of decorations. One area that is usually overlooked when planning for decorations is the floor. The floor has tremendous potential for the creative mind. You can add designs to it and wow the weeding guests when they step out onto the dance floor.
Because most dance floors are made of hardwood, a floor sticker/decal can be applied onto it and it won't slip off, no matter how hard your guests are grooving. Our stickers are made of vinyl material that won't rip or tear when guests step or dance on it. The dual purpose of style and function makes dance floor graphics great for any wedding, anniversary, corporate event, and much more.
Easy Install and Removal
Setting up and breaking down for any event is typically difficult and challenging. The result of doing much work can lead to physical and mental stress for any event planner. But just because the work is often tedious and demanding, it doesn't mean you can't make it easier for yourself. Stickers are easy to install and remove off of a dance floor, walk, or just about any other hard, flat surface. There isn't any sticky residue or chemicals that damage the surface underneath. When removing the graphic, it doesn't rip or tear the material itself.
Contact Bombshell Graphics Today For Your Custom Stickers
Whether it's for business purposes or special event decoration, custom stickers have many uses and applications. They are great marketing tools and are practical for labeling and organizing product. Bombshell Graphics creates custom graphics and design in Boston, New Jersey, Connecticut, Delaware, Hartford, Long Island, Massachusetts, New York, Pennsylvania, Philadelphia, Rhode Island, Virginia, Washington DC,  Westchester, and nearby areas. Our services range from custom floor graphics, sign and banner creation, event decor and more.
Contact us at 862-210-8408 for a quote today!