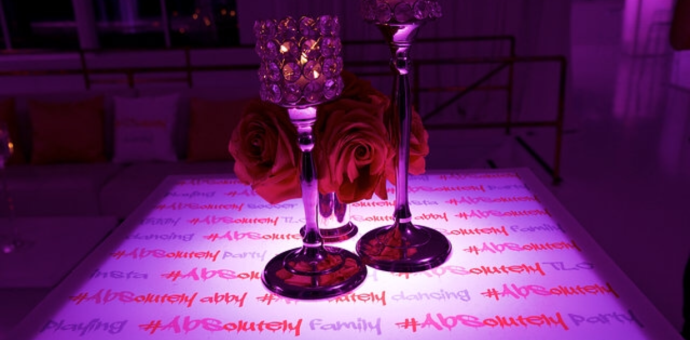 Bombshell Graphics' Christmas Decals & Stickers
You're ready to throw your Christmas party and you tell all your friends about it. Then you start planning and you find everything you need. Everything except the proper decorations. Sure, you can just hang up lights, tassels, and even mistletoe. By why go the traditional route when you can decorate with the use of Bombshell Graphics' Christmas decals and/or stickers?
When you're ready to make your home or party venue look like the North Pole, feel free to contact Bombshell Graphics at your earliest convenience. To learn more about their Christmas decals, stickers, and other products, continue reading below.
Bombshell Graphics' Christmas Decals & Stickers Services
Don't Just Make a Snowman, Print Him!
If there's anything that we're known for here at Bombshell Graphics, it's our printing services.
When you call to order your Christmas decorations from us, we can print out just about anything you ask us for. Regardless of size, we can print you a small-sized snowman sticker or even a large scale Santa Claus. Whatever you need to make your party guests feel embraced with the Christmas spirit.
Keep The Party Elves Dancing With Our Christmas Dance Floor Decals
Don't just hang jingle bells, stick them to the floor with our Christmas dance floor decals services!
Christmas doesn't just have to be about Christmas music. Kick it up with the tunes when you throw your party so that guests can enjoy themselves as they wiggle their feet. And give them something to stomp on with your new Christmas dance floor decals. Perhaps your dance floor decals will be snow, or maybe even some elves. Whatever it is you want, you can trust that Bombshell Graphics will be able to provide it for you.
Let Guest Know They're at The North Pole With a Sign or Banner
Bombshell Graphics isn't just known for its Christmas decals and stickers. When you call to inquire about our products, you'll also find that we specialize in making quality signs and banners that can be tailored for any event. If you need a decorative banner that shows off the Christmas spirit or a sign that simply says "Merry Christmas!" you can count on us.
Choose Bombshell Graphics to Provide You With Quality Christmas Decals & Sticker!
When your holiday party needs some Christmas cheer, choose Bombshell Graphics for their help. Bombshell Graphics has been providing its quality services for many years and can help make any event become the best it can be. Especially when it comes to Christmas parties. When you're ready to place an order, you may call Bombshell Graphics at 862-210-8408 or visit our contact page.
Back to Blog